La Cucaracha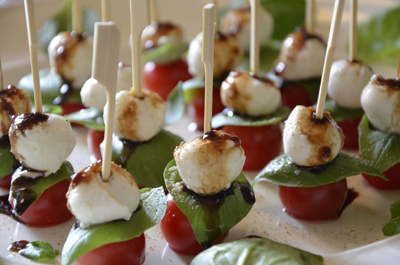 Welkom bij La Cucaracha!
Kunst en lekker eten vormen een gouden huwelijk. La Cucaracha is de culinaire tak van Domino Design. We werken voornamelijk op basis van arrangementen bestaande uit een schilderworkshop met koud of warm buffet, eenvoudig diner of een high-tea.
La Cucaracha catering

La Cucaracha catering is er voor uw gezelschap. Het is een service voor feestjes, openingen, high-teas, openingen van exposities in galleries. We verzorgen brunches, high teas, hapjes, drankjes, vlees, vis, vegan, vegetarisch, biologisch, maaltijden, soepen, salades, wijn, fris, sapjes, shakes, gezond, dieet.
Catering met een vegan of vegetarische twist
La Cucaracha gaat mee met de tijd. We hebben genoeg van plofkippen, chemicaliën, bestrijdingsmiddelen, en genetische manipulatie. Graag een opening met gezonde biologische hapjes en drankjes. Daarmee help je jezelf, je gezelschap en de aarde.
La Cucaracha Catering op internet
bezoek onze Facebook pagina

Welcome to La Cucaracha!
Art and good food make a golden wedding. La Cucaracha is the culinary branch of Domino Design. We mainly work on the basis of arrangements consisting of a painting workshop with hot or cold buffet, simple dinner or high tea.
Many artists have proved in the course of time inspired chefs. (Claude Monet, Toulouse Lautrec). We have some arrangements devised for our painting workshops but you can also come up with wishes and proposals.